This strategic partnership was built considering different criteria, through the analysis of several projects and practices identified and disclosed in the reports of the European Agency for Safety and Health at Work (EU-OSHA), European Network Education and Training in Occupational Safety and Health (ENETOSH), and of the European Commission.
It is composed by organizations with different and complementary characteristics, competences and geographical coverage, all sharing the common goals of fostering the decrease of young/future workers work accidents numbers by promoting OSH education and improve the awareness for the hazards at work.
The partners of the MS – SM project are:
Autoridade para as Condições do Trabalho (ACT) (P1) is a government agency in Portugal aimed at promoting the improvement of working conditions throughout the country through the enforcement of labor policy development in the context of private labor relations and the promotion of safety and health at work in all activities and sectors. ACT is based in Lisbon and has 32 decentralized services.
University of Aveiro (UA)(P2) is a Higher Education institution with an integrated structure which allows the articulation and harmonisation of the teaching and research environments. As a quality research institution, the UA develops solutions and innovative products that contribute to the technological, scientific, cultural and social improvement, besides having large experience in the management of European projects, as wells as participating in EU education programmes/projects. UA will provide support in key areas including the use of it to promote collaborative knowledge construction communities, the development of inclusive educational materials, the assessment of learning materials and their scientific quality assurance.
AFTEBI (P3) – Association for Technological and Vocational Training of Beira Interior – has, since its constitution, celebrated collaboration agreements with different institutions acting upstream and downstream of its formative process, making them a good partner to disseminate and promote guidelines documents, as well as transferring its results in the educational system.
INCDPM (P4) – Institutul National de Cercetare-Dezvoltare pentru Protectia Muncii Alexandru Darabont – is a research institute dedicated to the problems of Occupational Safety and Health, with continuous activity in design and development of the safety training structure, as well as in development and implementation of practical solutions and technical assistance for various enterprises in order to improve the work environment. This relevant knowledge will provide support in the outputs OSH subjects, and will promote future dissemination.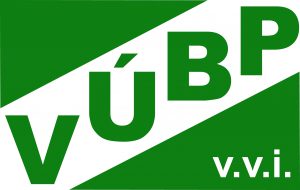 Occupational Safety Research Institute, public research institution (OSRI – VÚBP, v.v.i. in Czech)(P5), has the objective to research and develop means to reduce the risks involved in work activities and increasing production efficiency, work culture and work satisfaction. Considering it is an institute with good expertise in training needs assessment and learning processes and it has experience in the design and practical implementation of the content and forms of education for/in OSH in initial education, OSRI has acquired a lot of experience in the creation of innovative training courses and instruments in vocational education and training and has the potential to produce and disseminate the project outputs.
Safety Science Group of Delft Technologies University (P6) is a research unit belonging to the Faculty of Technology, Policy and Management, that conducts research into the way in which safety- and security-related risks are assessed and managed. It focuses on developing Safety Science methodologies and transfer of knowledge and methodologies between different application domains. This group will provide support in the outputs OSH subjects, as well as to promote future dissemination.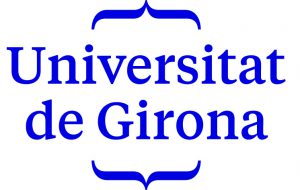 University of Girona (UdG) (P7) is a public institution devoted to excellence in teaching and research and has been involved in the ENETOSH network since 2010 as well as in the EuroHPU – European Health Promoting Universities. UdG will contribute in mainstreaming OSH into education (mainly through virtual contexts), disseminating the produced outputs and simultaneously add expertise in quality assessment and auditing (in education and project management) Mind Safety project.